Every parrot owner should be proud of being one! Why not 'advertise' your parrotness (is that word? It is now.) through your clothes and jewelry? They are fun to wear and they are fun to look at. We hand-picked the best ones and we made this list. You can get all of them from Amazon:
Colorful parrot earrings
We'll start from head to toe. First, these beautiful earrings. Colorful and fun to wear. Not that heavy and your parrot will definitely love them!
---
Funny Parrot T-Shirt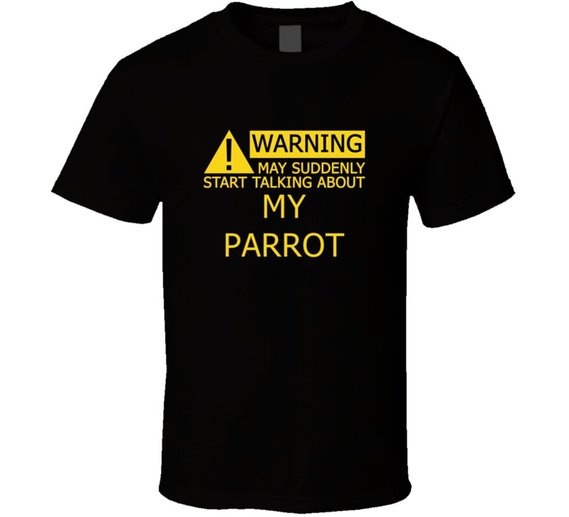 Who doesn't talk about their parrot? At least this way people will expect it and they'll get a laugh from your shirt.
---
Beautiful Parrot Ring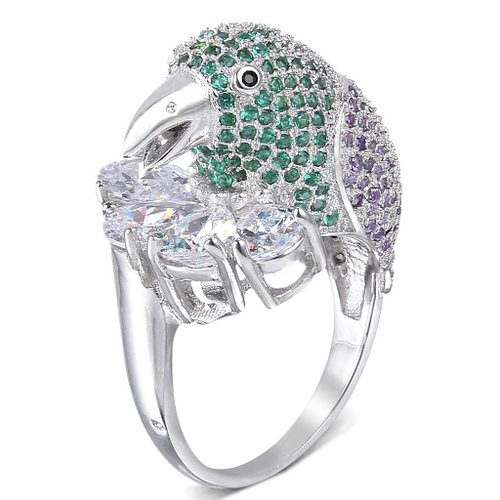 Most of us wear rings on our fingers. Several studies show that one of the first thing men notice on women are the rings on their fingers. This beautiful parrot ring will instantly show everyone what you are – a proud parrot mom (or a dad!)
---
Parrot Love Bracelet
These 2 parrots are lovely. They are in love, just like you are in your parrots. A beautiful bracelet that you'll fall in love with. Your parrot may find it interesting too.
---
A parrot keychain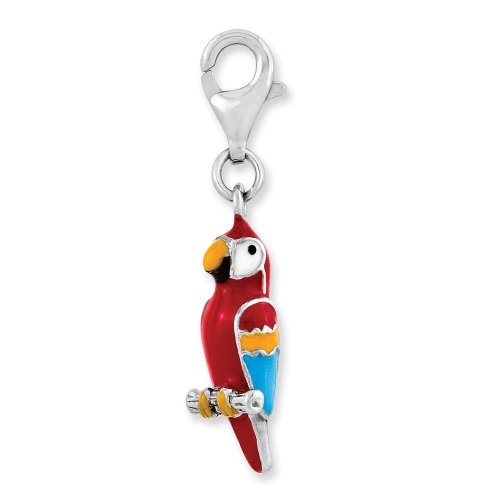 What do you use as a keychain at the moment? It's probably not something parrot-related. You should get this keychain as it's colorful and it's really fun to play with.
---
Parrot shoes for summer
We said we were going to get you ready from head to toe, right? Well, it's summer. This pair of shoes is perfect for a quick walk around the park. You can even take your parrot with you with a travel cage/backpack.
---
Have any other ideas or recommendations? Leave a comment below if you have something interesting. You should be proud of your parrot and display it as much as you can. If you want to, of course. 🙂