Are you a dropshipper looking for best selling markets or products to sell? I've got good news. Whether you're a wannabe, first timer or veteran dropshipper, there are tons of top selling markets whose products you could start dropshipping today with zero investment.
You:    "Wait, what? Say that again"
Me:     Yeah, you heard right, zero investment, zilch, nada.
With dropshipping you need not buy, own, keep or physically stock the items you sell, even the best sellers.
Here's how dropshipping works:
The manufacturers or suppliers allow you to advertise or list their products in your dropshipping store at your own price,
Customers buy from you, you take out your profits,
You transfer orders to your manufacturers or suppliers,
Your suppliers pick, pack and ship items to your customers worldwide
Whereas there are millions of products (of all categories imaginable) you could sell, not all are best sellers. Similarly, some may sell but won't sell well or well enough, and yet some won't sell at all.
Perhaps at this point, you're asking
So What Is A Best Seller?
As the name implies, a best seller is primarily a book, product or item that performs really well in the market, selling in huge numbers.
In the context of this post, a best seller is a dropship product, niche or category that sells really well bringing in top dollar. I'll be highlighting five (5) such markets/niches in this post.
But before we proceed any further,
Why Best Sellers?
There are several reasons why you should rather dropship top selling products such as:
Popularity. Best Sellers are already popular. People know them ever before you show them.
Ready market. Popularity translates into a ready market. You don't need to sweat it before they get it.
Less advertising/marketing spend. Which further translates into less money spent advertising, marketing or convincing prospects.
Higher ROI and Profits. If you spend less on advertising and marketing and sell more you have higher profits and returns on investment.
Higher sales. Because these products are highly sought after, you naturally sell more and record higher sales.
Top quality. When people buy a product and make it a best seller, they are essentially saying this product is top quality.
No/low product returns. Because they are top quality, you have little issues with dropship returns, except maybe for size.
Great store reviews, etc
Best sellers get a lot of five stars and glowing reviews which can give your store a boost, especially when they mention that your store stocks the best.
A Good Example of A Best Seller
The fidget spinner (in its heydays) is an example of a best seller. According to an article by Brad Tuttle and Elizabeth O' Brien: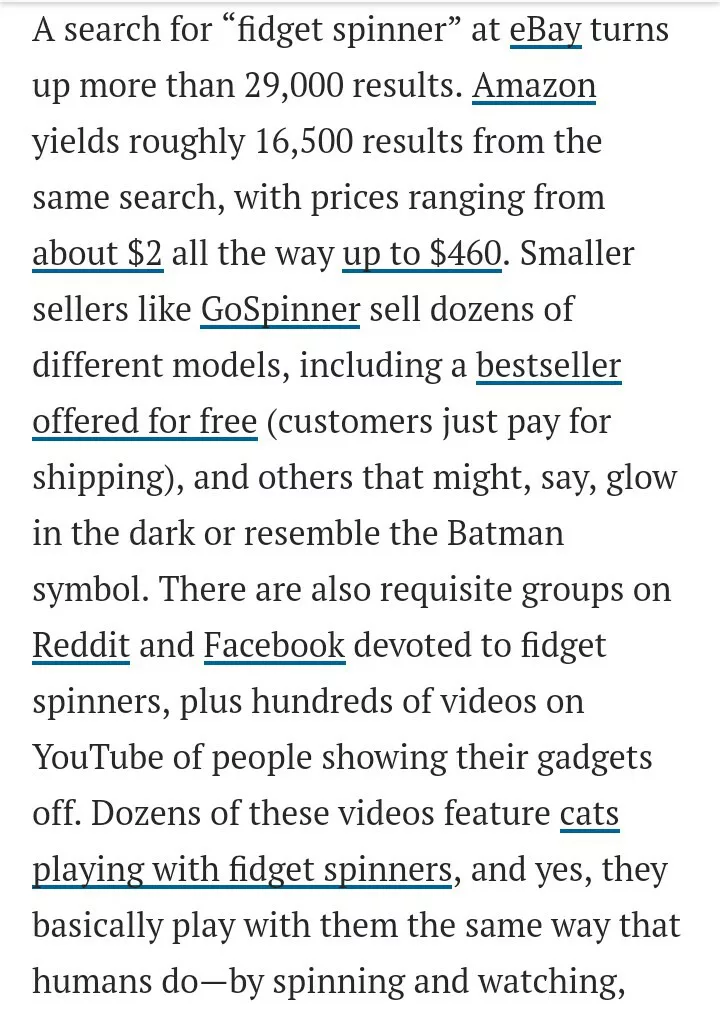 Source: Time
Following are:
5 Smart Ways To Spot a Best Selling Market Miles Away
Google Trends
Statistics
Market Reports
Positive Customer/User Reviews
History (of top selling products)
Dropshipper Alert: 5 Best Selling Markets You Should Try
Listed below are some major markets you should be shopping in as a dropshipper.
Medical Technology
With US and Europe revenue of over $304 billion as of 2009, medical products and equipment is certainly a healthy niche, even healthier and fatter than many other markets.
Whereas some of these equipments like Linear Accelerators are highly specialized and available only through the original manufacturers or dealerships, there are some that dropshippers can sell.
Niche knowledge is required here to better market to prospects. A good marketing strategy would include blogging where you share relevant knowledge, tips and ideas with your audience.
Second Hand Furniture
Nearly everyone loves Ikea but (new) furniture can often be expensive, so most people settle for used furniture instead.
Second hand furniture sits among top listed products on Craigslist. In fact there are sites solely dedicated to selling used furniture. Furnishare.Com is one such site. eBay is another favorite destination for buyers and sellers of pre-owned furniture.
According to Statista revenue in the Furniture and Homeware segment is expected to show an annual growth rate (CAGR 2018-2022) of 11.9%, resulting in a market volume of US$294,196m and a user base of 785.6m by 2022.
Automobile Parts
Reports indicate that In 2015, around 947 million passenger cars and 335 million commercial vehicles were in operation worldwide.
All cars age. Hence, they require constant maintenance, repair and replacement of worn-out parts to function optimally.
The automotive parts industry comprises of OEM (Original Equipment Manufacturer) parts and aftermarket (non-OEM) parts. The aftermarket parts industry is expected to exceed $1tr by 2022..
Refurbished Phones
The smartphone is no doubt a best selling product. It calls the shots among mobile devices and has literally got everyone talking.
With over 1.4 billion units sold worldwide in 2017, it shows no signs of slowing. Many who can't afford a brand new phone now settle for used or refurbished phones further increasing smartphone penetration.
The iPhone is one of the most popular brands in the refurbished phones market across Asia and Africa. Gartner reports that "the worldwide market for refurbished phones that are sold to end users will grow to 120 million units by 2017, with an equivalent wholesale revenue of around $14 billion.
Renewable/Solar Power
In recent times, clean, green, renewable and sustainable energy has generated buzz, power and jobs for many.
In Q1 2018 alone, the US installed 2.5 gigawatts of solar power capacity which is capable of powering an estimated 10 million homes across the states.
Worldwide, this market is growing at a tremendous pace with the global solar market installing an impressive additional 98.9 gigawatts of new capacity this past year.
At this growth rate, it is estimated that global solar power revenue will reach an unprecedented $422 billion by 2022. Turkey, Germany and UK are the top 3 solar markets in Europe.
This is an amazing opportunity for dropshippers to tap into.
Conclusion
These are but the tip of the iceberg. There are several other niche markets that are surprisingly large and largely left to a few inside players.
Under explored and (hence) under exploited, these markets hold gold and huge potentials for those who will dare.
Dropshippers, anybody?
Let's hear your experience.
Author Bio: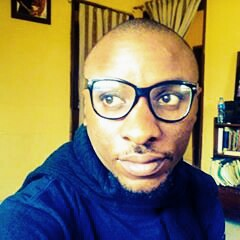 Amos Onwukwe is an AWAI trained Business/Ecommerce B2B/B2C Copywriter, featured in scores of blogs including Huffington Post, Dumb Little Man, Ecommerce Nation, eCommerce Insights, Understanding Ecommerce, Result First, Floship, SmallBusinessBonfire, SmallBizClub, Successful Startup 101, Business Partner Magazine, RabidOfficeMonkey, etc.
He's available for hire.
Twitter: @amos_onwukwe
amylimitx@gmail.com
All opinions and facts are that of a third-party writer, not an official Feenta.com author. It's an article written by a guest author. If you'd like to submit an article, go to our Write for Us page.